Rural Areas with Good Internet Speeds (for Streaming, Gaming, Remote Work)
Ever wonder how remote you can go without sacrificing internet connectivity?
A couple months back, I mashed together some publicly available federal data to answer just that. By cross-referencing the FCC's broadband deployment data against county level statistics for population density, I generated a ranking of counties with symmetric gigabit fiber sorted by remoteness.
The winner?
It's a tie actually. Carter County, Montana and Kenedy County, Texas. The dataset calculates a population density of 0.3 people per square mile for both.
Or so I thought, until I realized I could cheat and look up more precise numbers on Wikipedia to break the tie. Drum roll, please…
The results
Kenedy County Texas is #1! With a mere 416 people populating almost 2,000 square miles, they somehow manage to have gigabit fiber available through VTX Communications.
Range Telephone Cooperative in Carter County Montana is #2, with ~1,100 people on ~3,300 square miles.
The final ranking ended up with more than 2600 entries, unfortunately, so it's kind of overwhelming but I've reproduced it in the table below. You can also download the data set by clicking here.
[table id=2 /]
Again, you can download the data set by clicking here.
Whenever you're done gorging yourself on the heady rush that is sorted data, I'll talk specifics about a couple of especially promising rural areas with good internet…
EPB in Tennessee

Chattanooga has been branding itself as "the Gig city," ever since its regional electrical company, EPB, ran gigabit fiber to its customer base in 2010. This created the US's largest fiber grid, spanning ~600 square miles. Meaning, don't let the word "city" here turn you off. Sure, it covers Chattanooga, but their network extends out into the country and even across state lines into neighboring Georgia. (This is the map of their entire coverage area.)
Now, it's pretty damn cool that they serve all of this territory symmetric gigabit but it's cooler still that they do it at a cost to subscribers of less than $70/month. The craziest thing, though, is what EPB did to their grid in 2015: they upgraded Chattanooga from "the Gig city" to "the 10 Gig city," along with the rest of their network.
That's right. EPB will sell you a symmetric 10Gb/s internet pipe and they'll run it way out into the country. It's $300/mo but, hey, they're the only residential provider offering it in the United States at all. The rest of the country's best is a tenth the speed.
Insane. EPB and the rest of you crazy bastards in Tennessee, I salute you. Can't wait to hear about what y'all come up with next.
Missouri's Co-Mo.net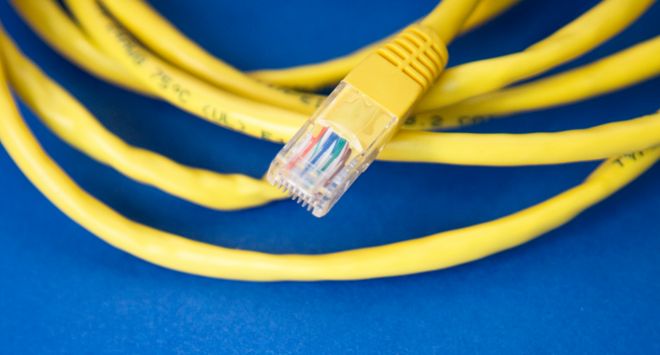 I initially stumbled onto EPB while looking for raw land without building codes that was also served gigabit fiber. The bit of EPB's grid that ventures into Sequatchie County, TN, is just such a region. Unfortunately, it's the bourgeois expensive area known as "Signal Mountain." Folk are asking for 10 grand/acre, which is hefty for Appalachia. Too rich for me. I had to expand my search.
The result: Morgan County, MO, and their ISP, Co-Mo.net. Co-Mo actually covers more than just Morgan county but what's cool about Morgan county is that it's blissfully free of building codes, as long as your property isn't on the lake. Plus, if you own more than 5 acres, you can choose to waive even septic permitting and compost your own waste, like via a humanure system.
It's more rural than EPB and it's cheap, too. You can sometimes find parcels for $1500/acre. (Most of the cheapest listings are in the neighborhood called Ivy Bend and I've heard from locals that this area is sort of sketchy. I'm not sure whether they mean "weird and poor neighbors" sketchy or "theft and violent crime" sketchy. It's no real problem either way, as I pretty frequently see cheap acreage for sale in the "nicer", Eastern part of the county too.)
I've written before, too, about the particular promise of the Ozarks for homesteading, like in my guide on selecting the best place to buy homesteading land.
How to Find More Rural Areas With Good Internet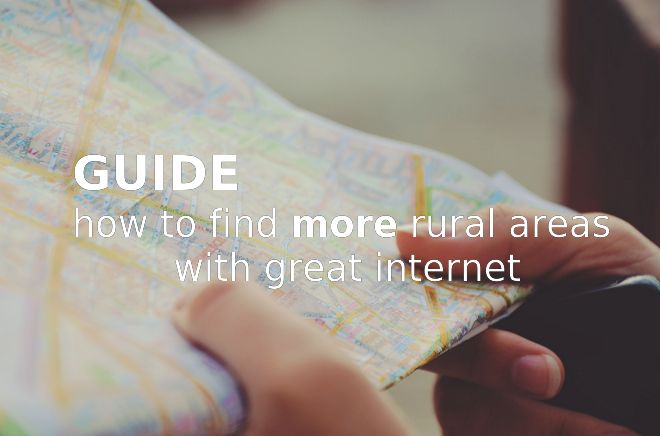 If none of the above are what you're looking for, the next thing you'll want to do is scroll through this list of rural internet cooperatives and make a list of the companies operating in your preferred region. Then, Google each cooperative from your list and make notes on things like:
Extent of service area
Status of current project. Is the grid running and complete? Partially online and still expanding? Not up yet and under construction? Only just announced?
Price, speed.
If you're planning on developing raw land, be sure you determine what is required to hook a new parcel to the co-op's grid. Sometimes it's impossible or tens of thousands of dollars. Don't get burned!
A similar tact you can try, if you're unable to find anything in your area that way, is to start your initial list by Googling " internet cooperative" and then digging more into whatever that search finds.
Finally, be sure to check out my Cheap Houses, Great Internet page. It may have what you're looking for, too.